---
Quantum Tungsten Carbide Debonding Burs
8 Flute Burs in packs of 10 / 12 Flute Burs in packs of 5 TOC's Quantum Tungsten Carbide burs are designed, manufactured and finished for optimum strength, performance and durability offering efficient debonding and adhesive removal. They are brazed at the base of the neck as opposed to the base of the head as found in many competitor products. The stainless steel shanks allows for multiple autoclave...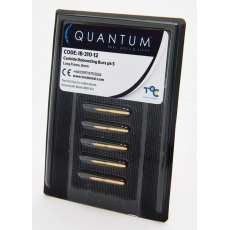 ---
Ceramic Debonding Burs
Use for clearing the occlusal and gingvival debonding channels of the Mysique MB bracket and other ceramic brackets. Pack of 5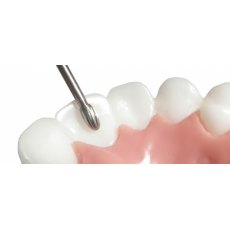 Lingual Debonding Burs
Packs of 5 Egg shaped burs designed for lingual access adhesive removal. The smooth, safe-end non cutting tip prevents damage to the gingival surface.
---
Anterior ARS Diamond Burs
No need to place a separator prior to using if teeth are parallel May be autoclaved, chemiclaved or dry heat sterilised - Don't immerse in cold sterilisation solution Friction grip Head size - 16mm Head length - 5mm
---