---
Intensiv IPR Set
A combination or mechanical and manual instruments for calibrated and precise interproximal stripping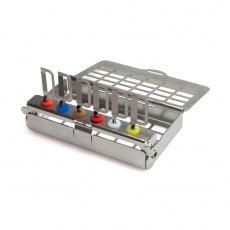 ---
---
Spacefile Interproximal Reduction Kit
The SpaceFile Interproximal Reduction System is a complete system that includes the handpiece, the Spacefile IPR files and accessories. The precision Swiss-made diamond-impregnated files can accomplish a wide range of tasks including interproximal reduction, contouring, polishing and finishing. Spacefile Interproximal Kit Kit includes: W&H Handpiece, Assorted pack of Spacefiles and Measuring...
Intensiv Ortho-Strips
It is important to proceed systematically following a coarse to fine sequence in selecting grits. Unlike manual strips, the Ortho-Strip system provides rapid, controlled enamel reduction followed by polishing without unnecessary removal of healthy tooth substance. Double Sided-Strips Flexible strips, diamond coated on both sides Proximal contouring, finishing and polishing ofboth adjacent teeth...
---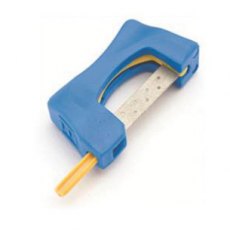 ---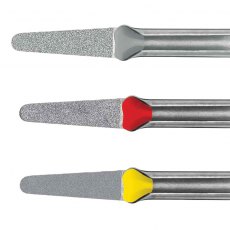 ---
High Shine Enamel Polisher
5 micron diamond grit suspended in resilient silicone used after debonding to create a high polish finish. High Speed / Friction Grip 8mm Head Length Low Speed / Right Angled 10.4mm Head Length Pack of 3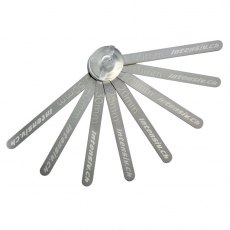 Intensiv IPR Distance Control
A complete and practical instrument with a safe grip for the measuring and control of interdental distances during interproximal reduction. Includes 8 sizes: 0.1mm, 0.15mm, 0.2mm, 0.25mm, 0.3mm, 0.4mm, 0.5mm and 1mm.
---
Incremental Thickness Gauge
NEW LOWER PRICE! Pack of six gauges for measuring interproximal spaces. Dimensions are 0.1mm, 0.2mm, 0.25mm, 0.3mm, 0.4mm, 0.5mm.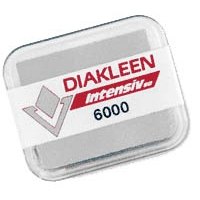 Diakleen Cleaning Block
Rubber Block for rapid cleaning of clogged Intensiv Ortho-Strips and other diamond instruments.